What motivates me to save money at the grocer store: I want to use what is in my hand to glorify God and bless others ("time, talent, and treasure").
Dining on a Dime
Simple tips and tricks to making the most with what you have. From keeping your vegetables tasting fresher longer, to cleaning substitutes found around your house. (Read more...)
Well here it is, if ever you wanted to pick my brain on what I think is important to start couponing, saving money, and living on less... below is my two cents. I hope it helps! (Read More...)
Here are some simple principles my family and I try to live by to save money with coupons. I am just a Mommy trying to live healthy on a single income. ;)
Share your favorite couponing sites and tips below for others to try!

A Few of my Favorite Money Saving Sites.
The web is FULL of great websites that make shopping easy and affordable. Here are just a few of my favorites.
I have yet to find another site that sells these products for less. Open and account with Vitacost and get $10 off of your first order. From health, baby, food, and baby items- there is so much you can save money on on this site. PLUS, create an account of your own and then YOU get a referral link to get credit for future shopping! - Thanks Mary! ;)
THRED UP is an online consignment store for kids. $10 off your first purchase. (It can also be used towards the shipping.) They often have promotional codes for free shipping just search the web! This is another site where you will get a referral code when you open your own account and share it with friends. You can also send them your gently used kids clothes and earn more credit. Happy Shopping!
Half Off Depot offers fun deals. I buy these often for family adventures and date nights. They constantly are offering additional discounts on top of their already half off deals. (This is an affiliate link.)
I was able to order these spiffy glasses for just the cost of shipping! Coastal.com has a great selection of glasses that are FREE for first time customers. They have a number of incredible promotions year round too!
Sign uo to join
FAB.com
. FAB offers trendy products that are great for any number of buyers. My latest purchase was a cheese making kit! :)
Some of the links are my referral links so I receive credit when you purchase from them.


Budgeting tips!
Budgeting on a monthly basis may seem impractical but it has saved our marriage more times than I can count! Here I am posting simple disciplines that we have picked up from other financially savvy folks that have really helped us. If you there are things that work for you and you want to share, please do!
Alrighty, welp I am sitting here with my sister-in-law and thinking... I should get her money saving ideas too! So here it is:
Erica and Amy's Budgeting top 10
Take your tithe out first - Instead of waiting until the end of the month. Tithing is not for God's benefit but for ours. If we are making him "first" in all areas of our lives, this has to be a non-negotiable.
Pray about it. Seriously! God can change the heart of you or your spouse if you cannot agree on an element of the budget.
Live within your means. If you cannot afford a bigger house, pray and ask God to give you contentment with the apartment. If you don't have the gas money budgeted... limit your driving.etc..
Allow for "allowance". Allocate some money (monthly/weekly) that you and your spouse can spend (or "blow") on whatever you want. This allowance is not "earned"- you are grown ups! For your husband he needs a "nag free guarantee" on this cash!
Spend Cash. Wherever you can- take the exact cash amount out for what you have allocated. This will give you a visual limit to what you have to spend.
Involve the kids. You know your kids better than we do. Come up with ways to involve them in the discipline of spending and saving!
Give Generously. The amount of the financial gift rarely dictates how generous of a gift it is. Giving things like: time, money, food, clothes, cars, toys, grace, attention, unearned affirmation, and forgiveness is what we are CALLED TO DO if we CALL ourselves Christ followers. To follow Christ is to live and give as generously as he did.
Allocate money monthly for savings. Even if it is only $5.
Make a "Get away" priority! Chances are, no one else is making your marriage a priority -especially if you are not. Budget money to "blow" on a getaway with your spouse! You are making financial sacrifices weekly to take care of the basic needs of your household. Planning a getaway is just part of budgeting for another basic need - marriage! Whether you plan a cruise or a two night stay at a local hot spot- get away together at least once a year.
Write it Down
Amy says: sit with your spouse monthly/bi-monthly to figure out how to allocate your income for the upcoming weeks. Communication never killed a marriage. ;)
Erica says: Come up with an annual budget. What will my utilities cost this year? When and how much should we save for the Holidays? What major expenses can we anticipate this year?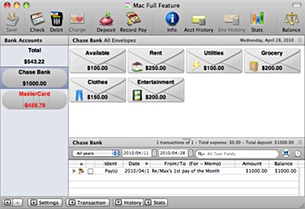 DIY Couponing Organizer
I admit I am a bit of a perfectionist. Being a couponer this can be a very frustrating trait. I love having coupons accessible whenever I am out but clipping ever single coupon can be a bit overwhelming. With so many options on "how to organize coupons" out there. I thought I would share what I do. Maybe it will help or maybe it will give you an idea to find a method that works for you!
1. Cut down cardboard boxes to fit in your "coupon purse".
These will be used as "dividers".
2. To avoid having dividers that look too "ghetto" I suggest taping
and gluing paper over the cardboard. I also used packing tape to
kind of laminate the dividers. That way I can also write on the
dividers with dry erase markers and wipe off if I need to
change something.
3. For all other coupons (internet, extra peelies and hang tags)
organize in envelopes.
4. I love being able to take my coupons with me wherever I am.
Purses like these can be found everywhere. Once I got one free
with a Bath and Body purchase. They also fit well into a diaper
bag or large purse. Use your dividers to file unclipped coupon
inserts (from a Sunday paper). There is plenty of room to store
the envelopes and store coupon books (like Publix Yellow flyers).
Couponing Basics
When couponing, you are purchasing what you need, using a marketing tool (coupons) companies you like put out there.
o

Pick one store and buy according to their lowest prices.
-

Know the marketing strategy behind coupins and "play your cards" at the right time.
o

Even playing poker is not about winning every hand. It is about scoring big when and where it counts! Hold onto a coupon until that product is at a good enough sale. (Sales usually rotate on a 6 to 8 week cycle.)
com Know your prices. Not every sale is a good deal.
o

Stores that accept competitor coupons AND manufacturer (Publix and Sweetbay)
o

Winn Dixie a gas incentive program
o

Newspapers, online, in store/mailed ads/booklets
o

Target.com, publix.com...etc
o

Online blogs (posted two of my favorites below)
o

If the store is out of a product, get a

Rain check to purchase that item at a later date.
-

How stores make money w/ coupons?
o

Manufacturer pays the cost of the item plus .08 cents per coupon
o

Store coupons: incentive to purchase from store/manufacturer (pays to have product advertised)
*
Fake Example (profit widely inflated):
Fresh Express Bagged Salad gives Publix a discounted rate of $1 per bag for 500 bags. Publix decides to sell the bag for $3 and to put a coupon in the flyer for $2 off. 
100 customers buy the salad with a coupon
400 customers buy the salad without a coupon ($2 profit per bag for Publix)
In the end: Publix gave 100 customers the salad without making any profit, however overall they made $800 off the deal.
-

Stocking up does not mean hoarding.
o

Buy enough of the low cost item to last until the sale cycles again. (I r

ecommend buying 4 to 6 weeks worth.)
-

Making best of my time:
o

Visit a blog(s) to check ads and match up deals
o

*** MAKE MENU *** (menu according to: sales and seasonal)
o

Visit store! (cat isle)

More tips
- Save money on produce by joining a produce co-op.
- CVS extra bucks do not expire
- Enroll your kids in store Baby Clubs (Winn Dixie and Publix)
- Know what you can freeze (moneysavingmom.com has great tips!)
- Create accounts to rack up points! (Disney, Pampers, Huggies)
- Use sites like: Cooking with Kraft, Vocal Point, CVS opinion, Kraft First Taste, Groupon, Saveology, Half off Depot
- Involve your kids! Let your kids help "clip coupons" and find items in the stores. I suggest always packing little snacks for the kids on your shopping trip!